Background:  The final station of the cross marks Jesus being placed in the tomb.  The pictured structure is the the fourteenth station and tradition states it is built over the very tomb of Jesus.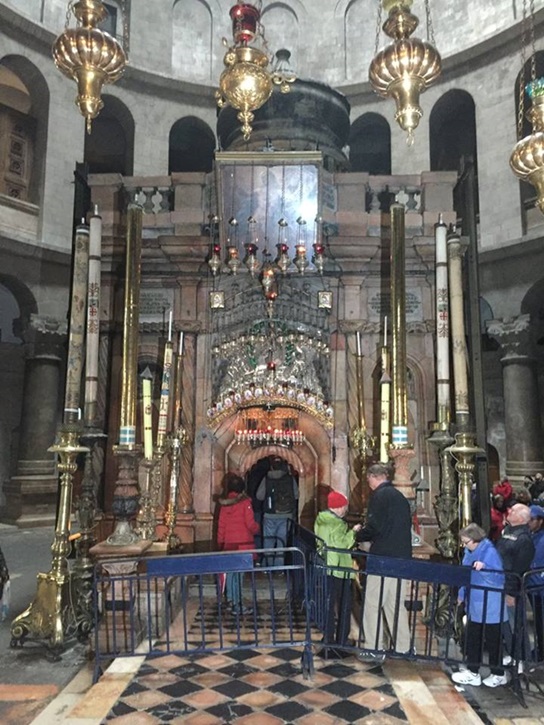 Read:  Luke 23:53-54
Reflection:   It is finished.   The Jewish leaders thought that Jesus being a pain in their side was finished.  The Romans thought that Jesus as a potential insurrectionist was finished.   The disciples thought their dreams of a messiah were finished.   Jesus' work on earth was finished, but he was also just beginning.   Jesus was placed in a tomb, but we know the story is not yet finished.  . .
Pray:   In less than week we will celebrate that the tomb is empty!  Hallelujah!  Give thanks, praise, and worship in holy anticipation of celebrating the Easter resurrection.