Sean Johnson, Pastor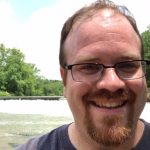 Sean is an ordained deacon in the United Methodist Church.
He has specialized in Christian Education and has over fifteen years of experience in youth ministry.
Sean's goal in ministry is to be a bridge that connects the gifts and compassion of the church community to the needs of the world around it.
He and his wife have two children.   When he is not engaged in the work of the church then he is probably playing board games or watching Star Wars.
Amy Mosher, Office Administrator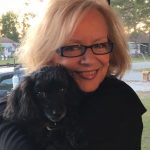 Amy has served as the church's Office Administrator/Treasurer since 1989.  She has a Bachelor of Science degree from Purdue in RHI Management.  She and her husband, Mike, have two grown children and live in North Judson.  Amy loves singing in the Mustard Seed Band, serving on Kid's Closet Board of Directors and volunteering with many ministries at the church.  She is here to help you with anything you need.
Kathy Vorm, Pre-school director/Children and youth ministries
Kathy serves as the director for Little Lights Pre-School.   In addition to that she also coordinates the activities offered through the
church for young people.   It is evident she loves kids.
Linda Lewandowski, Kid's Closet Team Leader
Since it's inception, Linda has served as the leader and coordinator of the Kid's Closet ministry.   It is her passion to
provide for the needs of the children in Starke County